Meet our 2021 Staff!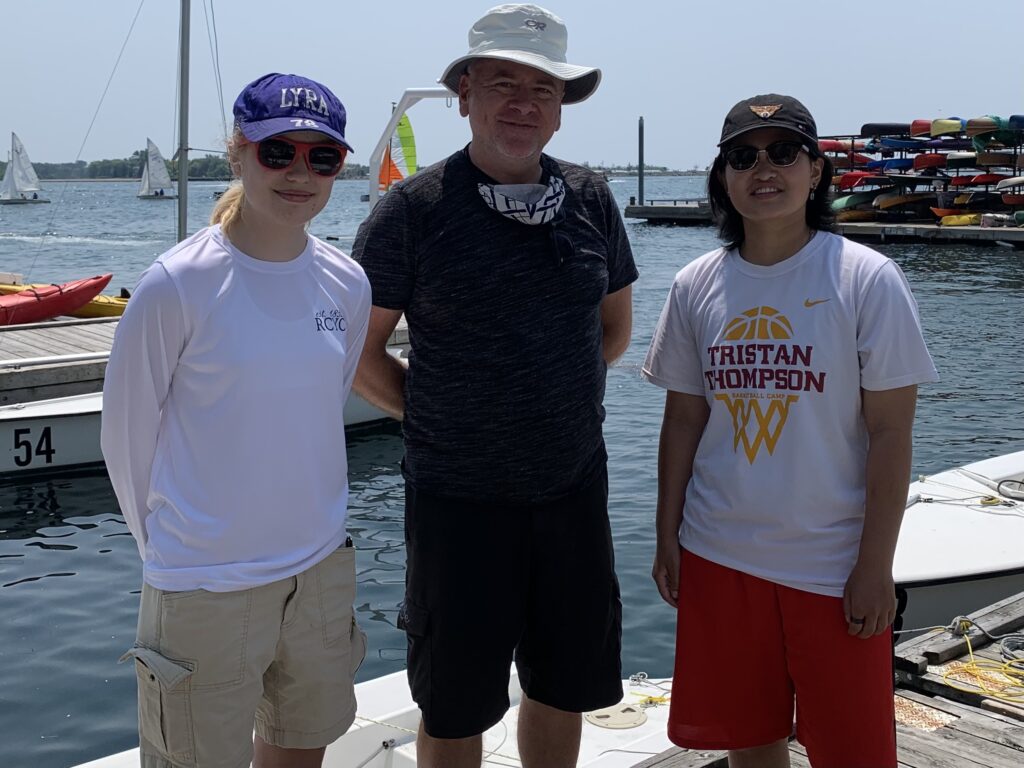 Cameron Clarke (she/her) – Cameron has grown up sailing with her family on Crumpet (Beneteau) out of the RCYC and likes to race as well. Cameron is going into grade 11 and in the future, hopes to become a pilot.
Favourite Food: Red sauce pasta – penne is a favourite
Favourite Movie: Interstellar
Favourite thing to do when not sailing: Learning to fly different types of planes on her simulator
Troy Stilwell (he/him) – Troy came to DSAO as a volunteer in 2017/2018 and has worked with us every summer since! When not working at DSAO in the summers, Troy teaches American Sign Language at Seneca College as an adjunct professor. His sailing career has inclued chartering big sailboats as a captain in Southern California, the US East Coast an the South of France.
Favourite Food: Pizza with pepperoni
Favourite Movie: Science Fiction or Space movies
Favourite thing to do when not sailing: Riding his bike around the city
Ty Tufts (she/her) – Ty has grown up sailing on Capilano (Hughes Columbia) out of the RCYC and has racing experience on a 420. She currently recreational sails her Laser. Ty recently graduated from high school and will be attending Wilfred Laurier in the Fall, majoring in film.
Favourite Food: Sushi or Lobster
Favourite Movie: Jack and Jill
Favourite thing to do when not sailing: Hanging out with Friends
---
All DSAO staff are exceptionally qualified individuals that meet the needs of our members. Most have been full-time students studying disciplines such as science, nursing, business, early childhood education, occupational therapy and others. Their common link is their passion for the sport of sailing and their desire to share sailing with everyone.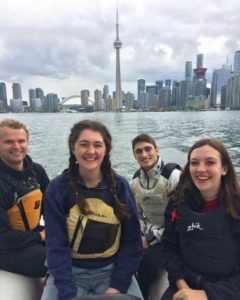 "Working at the DSAO was a one of a kind experience. It was extremely rewarding to see the positive impact my work had on the lives of many others. I would strongly recommend working with the DSAO to anyone looking for a job where they can engage in the sailing community whilst being exposed to and helping an amazing group of members."
~ Derin Bilgen, 2017-2020
"Working at DSAO was the most fulfilling and rewarding job I've ever had. As a lifelong sailboat racer, it was great to be able to take a more wonderful and challenging approach to teaching sailing and share my love for the sport with others. I gained a completely new appreciation for sailing and made great connections with DSAO members and volunteers alike. I couldn't have asked for a better summer job!"
~ Christina Black, 2017
DSAO – Toronto is always looking for individuals who want a unique and rewarding opportunity to join an organization dedicated to improving the lives of others through the sport of sailing.
Example Positions we hire for include:
Daytime Sailing Instructor (certification preferred)
Daytime Office Manager
Daytime Sailing Companion
Evening racing program Coach
Please email us at: [email protected]